Lebanese government moves to end weeks of street protests
Comments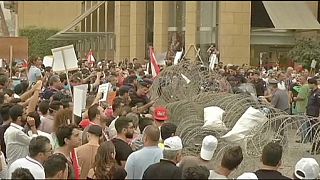 Lebanon's government agreed to a plan late on Wednesday that it hopes will end weeks of street protests in Beirut over its failure to deal with a mounting rubbish problem and other issues.
The crisis was sparked by anger over the heaps of garbage accumulating on the city's streets after the main landfill site was closed without alternative provision.
"Lebanon needed a serious revolution, one that the people would conduct from A to Z", said one woman protester. "We are fed up with all the politicians, all the leaders who are no longer leaders but closer to being dictators of their own tribes and sectarian groups."
The demonstrators accused the government of failing to serve the people not just over garbage collection but also over water, electricity and medical coverage.
They are essentially voicing their dissatisfaction with what they see as a political class has dominated the country since the end of the civil war in 1990.