South African dominate the pool at African Games
Comments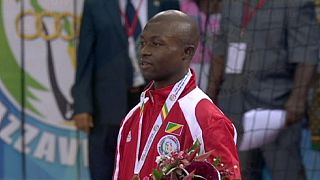 The South African swimming team continued to dominate the pool at the 11th edition of the African Games, in Brazzaville.
Olympian Chad le Clos won the 100m butterfly title, Cameron van der Burgh claimed the 50m breaststroke.
Karin Prinsloo struck gold in the women's 200m freestyle while Tatjana Schoenmaker led from start to finish to win the 200m breaststroke.
Ayrton Sweeney added the 400m individual medley crown to the mix while Le Clos, Clayton Jimmie, Marlies Ross and Prinsloo later joined forces to hand South Africa the mixed 4 × 100m freestyle relay title.