On your marks for the 11th edition of African Games
Comments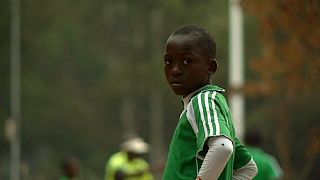 The 11th edition of the African Games begins on Friday in Brazzaville, Congo and marks the 50th anniversary of the multisport event.
The first African Games were also held in the Congolese capital back in 1965.
Despite the lack of infrastructure, sport is an important part of the Congolese culture.
People from all ages are looking forward to the Games as this will give them the opportunity to watch their role models perform while discovering new disciplines.
Teenage Brazzaville resident Ben-Hadad Nkounkou said: ''My generation has never experienced such an event, it will be a first for us. I am very happy to see that everything has been put in place to welcome visitors… our brothers.''
Although the Olympic village is situated 25km from the city centre, many sports fans are expected to travel to the Kintélé stadium for the opening ceremony which will take place on Friday evening.
Jean-Giscard Amona – a Brazzaville resident – encouraged sports fans to travel to the country saying: ''Congo is a hospitable country ready to welcome visitors. Come to Brazzaville, we are in peace and there are no problems here. Foreigners can come and go as they please.
Around 8000 athletes from some 54 nations are expected to take part in this highly anticipated sporting fiesta that will feature 22 different sports.
The Games will run from the 4th to the 19th of September.