France: journalists arrested for allegedly blackmailing the King of Morocco
Comments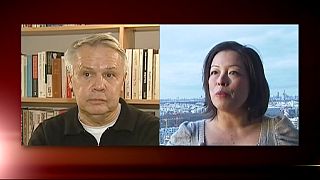 Two French journalists have been arrested in Paris for allegedly trying to blackmail King Mohammed the 6th of Morocco.
It is claimed they were arrested after meeting a Moroccan government official at the upmarket Hotel Raphael in the French capital.
The king's lawyer says Eric Laurent and Catherine Craciet claimed they had co-written a compromising book about the king.
Both have strong records of international investigative journalism.
It is alleged they demanded three million euros in hush money not to publish it.
They are under investigation for attempted extortion and attempted blackmail.
The Moroccan monarch has cultivated a reputation as a moderate leader.
Laurent and Graciet wrote a negative book about him in 2012.
Graciet's lawyer says blackmail is out of character for his client.