Several killed in Turkey as soldiers clash with Kurdish militants
Comments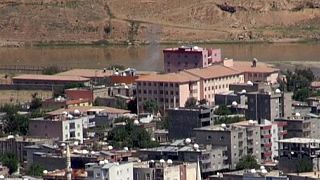 Up to six people, including at least four civilians, have been killed in clashes between Turkey's armed forces and militants in the mainly Kurdish southeast.
Smoke rose above the town of Cizre near the Syrian border after Kurdistan Workers Party (PKK) rebels armed with rocket launchers attacked a military base in the afternoon, according to security sources.
In the town of Yuksekova, further east, street fighting continued for another day between soldiers and militia fighters.
A two and half year ceasefire between Turkey and Kurdish militants collapsed in July after a group close to PKK rebels shot dead two police officers and Turkey retaliated with strikes against the group in Iraq and Turkey.