Deadly fighting surges in eastern Ukraine
Comments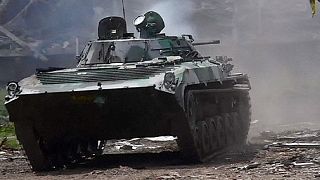 At least seven Ukrainian soldiers have been killed and up to 13 others hurt in fighting with pro-Russian separatists.
It is the highest number of casualties for the Ukrainian army since mid-July, as violence continues to escalate, undermining a six-month-old ceasefire deal.
The latest clashes have taken place close to the strategically important city of Mariupol.
Both sides have blamed the other for the fighting in which artillery and other weapons have been used along with civilians.
More than 6,500 people have been killed since the conflict erupted in eastern Ukraine in April last year after Russia annexed Crimea in response to a pro-Moscow president being toppled by street protests in Kyiv.