Boy trips, falls, and punches hole into 17th century painting
Comments
By
Euronews
with
APTN, Reuters, The Guardian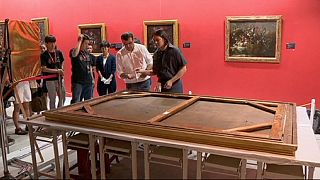 A 12-year-old boy got an unusually close look at a 17th century floral still-life when he stumbled and punched a hole into the painting, estimated to be worth 1.3 million euros.
"Flowers," by Italian artist Paolo Porpora, was on display at a Taipei exhibition when the boy tripped, lost balance and tore through the canvas with his hand clenched around a drink he was apparently trying not to spill.
Picture of the hole in the paiting: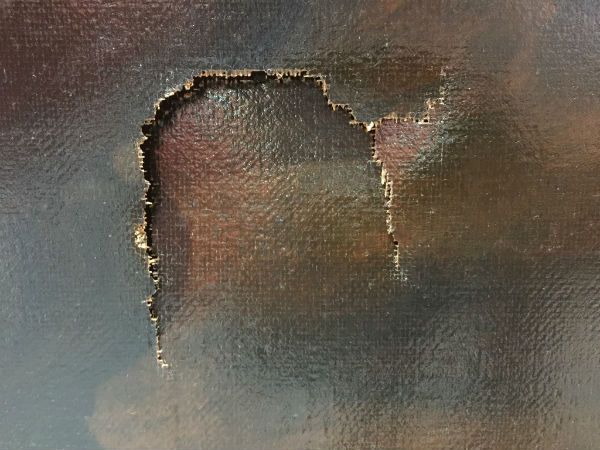 Picture of the painting's restoration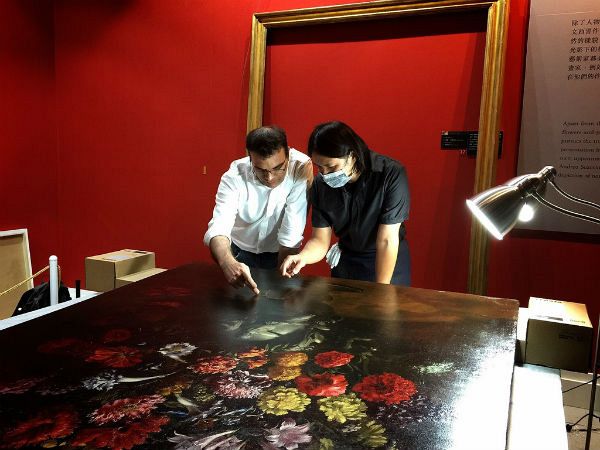 The boy and his family were sincerely apologetic about the gaffe and won't face any punishment, the exhibition's organizers said.
The painting, which belongs to a private collector and was insured, immediately underwent restoration and was back on display on Tuesday, alongside other artwork influenced by Leonardo da Vinci.
As the Guardian reminds us, the Taipei boy is not the first visitor to smash into a valuable piece of art.
In the UK in 2006, a man tripped on his shoelace and stumbled into three 300-year-old Chinese porcelain vases on display at the Fitzwilliam Museum in Cambridge, smashing them to pieces.
In 2010, a woman fell into a Picasso displayed at the New York Metropolitan Museum of Art, damaging it with a 15cm tear.
Another memorable blunder dates back to 2006, when casino owner Steve Wynn elbowed 'Le Rêve,' a 1932 portrait Picasso painted of his mistress Marie-Therese Walter. Wynn had purchased the masterpiece for $48.4 million and was about to sell it. Its restoration cost $90,000.