Iran unveils new surface-to-surface missile
Comments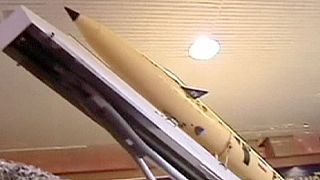 Iran has unveiled a new surface-to-surface missile that it says can strike targets with pin-point accuracy within a range of 500 km.
The defence ministry's unveiling of the solid-fuel missile, named Fateh 313, came little more than a month after Tehran's nuclear deal with world powers.
It said the missile, unveiled on Iran's Defence Industry Day, had already been successfully tested and that mass production would start soon.
It wants to export arms to its allies in the region and import anti-missile systems to prevent any possible attack by its arch-foe Israel.
The Islamic Republic has one of the largest missile programmes in the Middle East.
Tehran insists military might is a precondition for peace and effective diplomacy.