Turkey faces snap election as PM Davutoglu abandons coalition effort
Comments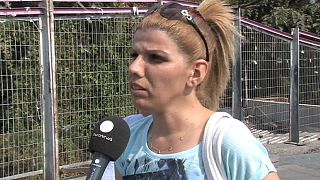 People in Turkey are facing more political uncertainty. President Recep Tayyip Erdogan could now hand the mandate for forming a coalition to the second largest party, the secular CHP.
Alternatively an interim power-sharing government could be formed ahead of snap elections.
"There will be early elections and it is no good," said one man in Istanbul. "They will try (for a different outcome) but it will be the same. They will work for it (change) but it won't happen."
"The economy is no good. Prices are going up. While trying to fix things, everything is upside down. I think the results will be the same. The people are the same with the same mentality. It won't change," a woman added.
The instability has sent the Turkish currency plumetting to a series of record lows. The turmoil comes as Turkey battles against ISIL in Syria and Kurdish militants at home.
The AK party lost its parliamentary majority in June's elections and last-ditch efforts to integrate the opposition nationalists into a coalition collapsed on Monday.
An AK Party congress will be held in September.
Turkish Prime Minister Davutoglu said no chance of coalition government with Nationalist Movement Party. euronews</a></p>&mdash; Bora Bayraktar (Bora_Bayraktar) August 17, 2015
"Some people accuse the leaders of political parties, some accuse the president," euronews correspondent Bora Bayraktar reported from Istanbul.
"People are worried because there's been no government since the elections two and a half months ago. These worries have been strengthened by the decrease of the value of the Turkish lira to a record low."