North Korea turns clocks back as it announces new time zone
Comments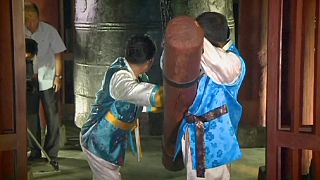 North Korea now has its own new time tone.
The country turned its clock back by 30 minutes on Friday to mark its liberation from the Japanese at the end of WW2.
The move was announced last week, surprising their South Korean neighbours.
North Korea is now 8.5 ahead of GMT.