Kitesurfing the Great Barrier Reef for charity and a world record
Comments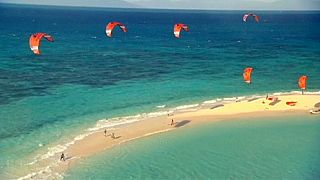 There are many challenging and fun ways to raise money for charity but a group of eight kitesurfers recently raised the bar very high.
The group have travelled down under to Australia in a bid to set a new Kitesurfing world record whilst raising money for Motor Neurone Disease research.
The surfers will attempt to cross a record-breaking 1000 kilometres of the stunning Great Barrier Reef.
They are expected to take ten days to achieve the feat; spending at least seven hours a day gliding over one of the world's natural wonders.