US: alleged insider trading ring relied on hackers from Ukraine
Comments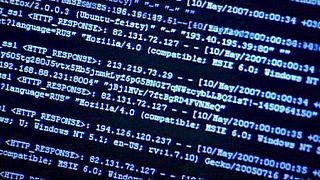 Investigators in the US say they have breached a new front in the war on cybercrime.
They have broken up an alleged international insider trading ring that relied on computer hackers in Ukraine.
It is claimed they accessed embargoed corporate press statements online.
They passed them on to associates in the US who traded on the information before it became public knowledge.
Paul J. Fishman, the United States attorney for New Jersey, said that nine people were charged after stealing corp… http://t.co/Or5u8voilc

— Steve Kaplan (@SteveKaplanpa) August 11, 2015
Paul Fishman, US Attorney for the District of New Jersey, said;"Over five years those hackers then posted the releases on private overseas servers and made them available to those who were experts in trading on that information ahead of the public announcements. After getting the necessary access, often only hours before the release was actually made public, the traders then took some very sizable positions in the securities of the companies."
Arrests
Nine men have been indicted on suspicion of conspiracy to commit securities fraud and hacking.
Five have been arrested in dawn raids in the United States. Four remain at large.
More than 100 companies were targeted and it is alleged the operation netted 100 million dollars.