Texas police arrest suspect on multiple murder charges
Comments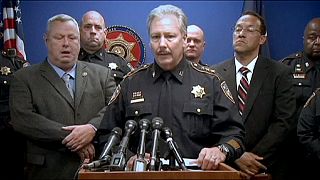 Police in Texas have charged a man with the murder of six children and two adults.
David Conley is accused of killing the victims, who ranged from six to fifty in age, at a house in north Houston during an incident that started late on Saturday night.
Conley was persuaded to surrender by negotiators before being arrested.
A police spokesman described the killings as a "senseless tragedy".
Two of the victims were female and six were male.