Six people die as storms and high winds hit Chile
Comments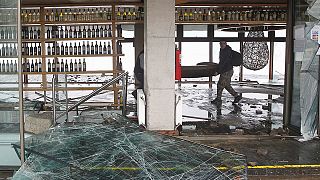 Heavy rains, high tides and strong winds and winds have claimed the lives of at least six people in southern Chile.
Hundreds of people were moved to temporary shelters and more than 100,000 homes were left without power.
The rains have also caused some problems for the copper industry, forcing the precautionary suspension of work at some mines.
Until the recent downpours much of the country had been suffering a drought.