Deadly knife attack at IKEA store in Sweden
Comments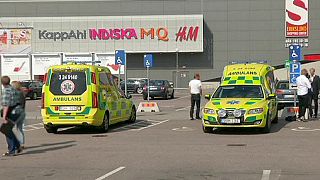 Two people have died and a third is seriously injured after a
knife attack at an IKEA store in Sweden.
Local police said they had been called to the store in the provincial city of Vasteras, west of Stockholm, at around 1300 CET.
"We found a man and a woman who had knife injuries and who later died of their wounds," local police said in a statement.
The motive of the attack was unclear.
A 35-year-old man was seriously injured, Swedish television reported.
A suspect has been arrested.