Brazilian radio presenter killed recording his show
Comments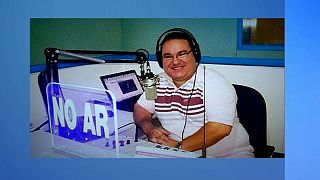 A radio presenter in Brazil has been shot dead live on air.
Security forces in the northern town of Camocim have arrested two men suspected of fatally shooting Gleydson Carvalho as he was recording his morning radio show for Liberdade FM.
Carvalho, who was known for denouncing people on his show, was killed while a musical intermission was playing.