Taliban kill nine in Afghanistan bombings
Comments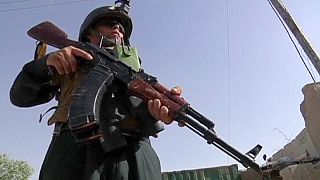 The Taliban killed at least nine people in Afghanistan on Thursday in
the group's first large-scale attacks since its new leader was named.
The killings included a truck bombing targeting a special forces base in the eastern province of Logar and twin suicide attacks on police posts in the southern city of Kandahar.
Afghan security forces have been battling a rising insurgency that has killed and wounded thousands of soldiers, police and civilians since the beginning of the year.