Designer for Tokyo's 2020 Olympic Games logo denies plagiarism
Comments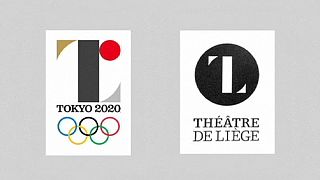 The Japanese artist responsible for Tokyo's 2020 Olympic logo design, Kenjiro Sano, has rubbished claims that he plagiarized a Belgian theatre company's emblem.
The logo was unveiled on July 24 and almost immediately drew threats of possible legal action in Europe after allegations emerged that he stole key elements of design for a theatre in Liege.
On Wednesday Sano made his first public appearance since the claims and in defending himself said: "Of course if you're creative, you are influenced by things. You never start from complete zero, you're influenced by a lot of things just through your daily life. But as somebody who's creative, it's a basic principle that you would never do that and it's a point of pride to never forget this."
Sano added that he was inspired by the 1964 Tokyo Games and presented the gathered media with diagrams to show how he arrived at his final design.
The IOC has denied there is a legal problem over the logos adding all the necessary checks on copyrights were carried out before the logo was launched.