Former London banker jailed for 14 years in Libor scandal
Comments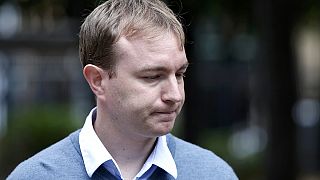 A court in London has sentenced a former city trader to 14 years in prison for his part in rigging interbank interest rates, known as Libor.
Thirty-five year-old Tom Hayes, used to work at bankers UBS and Citigroup.
After a trial that lasted nine weeks he was found guilty of all eight counts of conspiracy to defraud.
The investigation has so far led to 21 people being charged and financial institutions paying fines amounting to over 8 billion euros.