Ex-Brazil minister arrested in Petrobras probe
Comments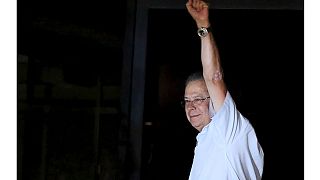 Federal police in Brazil have arrested a former government minister on charges of corruption in a probe involving the state-run oil company Petrobras.
Jose Dirceu is accused of taking bribes while serving in the Lula da Silva administration between 2003 and 2005.
The investigation had led to jail for some of Brazil's most senior engineers.