ASEAN foreign ministers set to discuss South China Sea tensions
Comments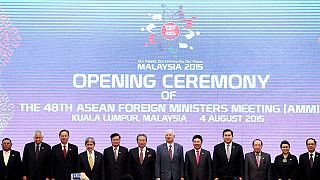 Foreign ministers from Southeast Asia are meeting in Malaysia, with territorial disputes in the South China Sea set to be a key talking point.
The issue is not on the official agenda for the Association of Southeast Asian Nations or ASEAN.
But it looks set to be discussed, with overlapping claims sparking increasing tension in the region.