UK police investigated over alleged child sex abuse cover-up involving former Prime Minister
Comments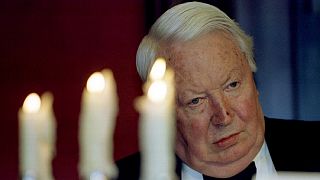 Police in the United Kingdom are being investigated over claims they tried to cover-up allegations of child sex abuse against former Prime Minister Edward Heath.
The Independent Police Complaints Commission (IPCC) will look at how officers dealt with the accusation, which was made in the 1990s.
Sir Edward Heath led the Conservative government from 1970 until 1974.
A spokesman for the IPCC said:
"It is alleged that a criminal prosecution was not pursued, when a person threatened to expose that Sir Edward Heath may have been involved in offences concerning children. In addition to this allegation, the IPCC will examine whether Wiltshire Police subsequently took any steps to investigate these claims."
Heath, who never married, lived in Salisbury, Wiltshire, from 1985 until his death in 2005.
His political career was notable for taking the UK into the EEC in 1973 and, later, his prickly relationship with Margaret Thatcher, who replaced him as leader of the Conservative Party in 1975.