UK landlords face crackdown over illegal migrant tenants
Comments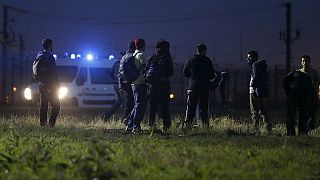 UK landlords are being warned they will face severe penalties in the future if they rent out properties to illegal migrants.
The British government has promised to bring forward a law to tighten immigration rules.
If landlords do not check whether prospective tenants have the right to live in the country, they would be fined or even jailed under the legislation.
"We have to crackdown on those rogue landlords that exploit the immigration system by deliberately renting properties to people who don't have the right to be in this country," said Greg Clark, Secretary of State for Communities and Local Government.
"In future, they will have to check whether someone is able to reside in the country and if they willfully flout those rules, then it will be a criminal offence."
The new immigration rules would also give landlords the power to evict illegal migrant tenants, without going to court.
The announcement comes as Britain grapples with a migrant crisis.
Scores of people, who have fled their homelands, have been storming the Channel Tunnel in Calais – as they make desperate bids to get to the UK.
The increasingly shrill tone of Britain's Conservative government is upsetting campaigners, charities and left-wing politicians. But it is under growing pressure to cut immigration.
Working illegally has already been made a criminal offence. Authorities also now have the power to seize illegal earnings.