Madrid apartment building collapses
Comments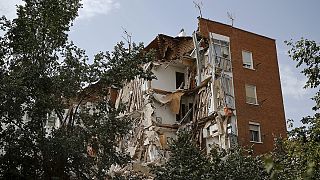 A four-storey apartment building in Madrid has collapsed just hours after firefighters evacuated residents.
Occupants heard creaking at 4am and reported cracks in the 1960s building in Carabanchel. No injuries have been reported but some are being treated for panic attacks.
Emergency services told Spanish newsagency EFE that the poor condition of the foundations was to blame for the cracks.