Austrian pole vaulter Grunberg left paraplegic after training accident
Comments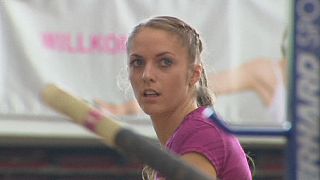 Austria's leading Pole vaulter Kira Grunberg has been left paraplegic following a training accident.
The 21-year-old – who is trained by her father – suffered severe cervical injuries after landing beside the mat on her head and neck.
She underwent surgery at the University Clinic in Innsbruck and on Friday the Austrian Athletics federation announced in a statement the severity of her injuries.
Last year Grunberg set the Austrian women's record of 4.45 meters during the outdoor European Championships in Zurich.
She also cleared that mark at the indoors in Prague earlier this year.