Libya: Colonel Gaddafi's son Saif al-Islam sentenced to death
Comments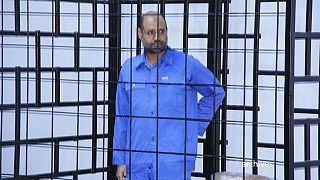 A court in Libya has sentenced Saif al-Islam Gaddafi to death by firing squad in absentia.
The second son of former dictator Muammar Gaddafi was on trial for war crimes against the Libyan people. He is accused of torturing and killing civilians during a 2011 uprising. He denies the charges.
More than 30 close associates of former dictator Muammar Gaddafi were facing charges. Eight were sentenced to death on similar counts, among them were former Gaddafi-era spy chief Abdullah al-Senussi and ex-Prime Minister Baghdadi al-Mahmudi, who were also sentenced to death.
Saif al-Islam Gaddafi's verdict was passed in absentia since he has been held by a former rebel group in the Zintan region since 2011. The rebels oppose the Tripoli government, which is not recognised by world powers.