Red-hot bargain: 'Blood for discount' tickets at Transylvania festival
Comments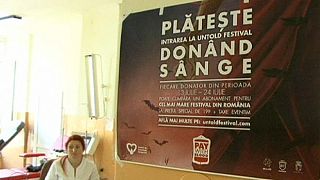 Blood donors are being offered discounts on tickets to a music festival in Transylvania, in a move that would make Count Dracula himself proud.
The unusual payment method was devised by organisers of the Untold Festival in the Romanian city of Cluj-Napoca, in association with the country's blood transfusion service.
It is a nod to Transylvania's vampire tradition but also part of efforts to encourage more blood donations in Romania where medical facilities are facing a shortage of the red stuff.