IMF confirms receiving Greek request for new loan
Comments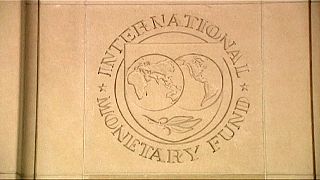 The International Monetary Fund says it's received a letter from Greece seeking a new loan, confirming a statement from the Greek finance ministry saying it had submitted a formal request.
The government had hoped not to ask for fresh help from the IMF, with whom its existing aid programme runs out in early 2016.
Greece has already asked for a loan from the eurozone's bailout fund.
In Athens on Friday Greek political party leaders vowed to cooperate after months of intense disagreements as the country prepares for talks on a new bailout worth up to 86 billion euros.
Those talks with international creditors have been delayed.
It seems the two sides could not decide on where members of the so-called troika will stay. Such is their unpopularity due to the severe austerity measures imposed on Greece that there are serious security concerns.
But ongoing differences over reforms are also thought to have played a part in the delay.
After missing a debt repayment and closing banks for weeks, Greece has accepted the creditors' terms.
Parliament has approved two packages of reforms, including tax rises and an overhaul of pensions.