Athletes' village for 2016 Games close to completion
Comments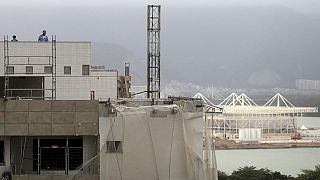 With just over one year to go before the 2016 Rio Olympics, the athletes' village is 85 percent complete – according to the company building it.
Close to 18 000 Olympic and Paralympic athletes and their technical teams will use the complex at next year's event.
Although work is visibly ongoing the village is taking shape and will comprise 3,064 apartments in 31 17-story apartment buildings.
Three of those buildings will also have 76 solar panels that will generate energy to heat water for the complex.
The 2016 Olympics officially begins on August 5.