Several missing following flash floods throughout Iran
Comments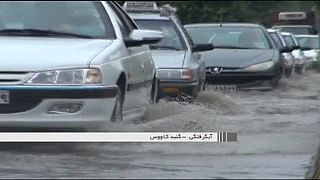 At least five people are known to be missing after flash floods engulfed parts of Iran.
Winds of up to 80 kilometres per hour have swept through northern, central and western regions stirring up sandstorms followed by rain and thunder.
Flooding swept cars off the roads and caused widespread destruction.