Crowd trouble interrupts Sri Lanka-Pakistan ODI
Comments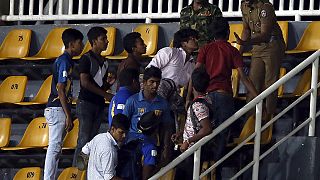 Security forces were called out to restore order clashes broke out between two rival group of spectators during the third ODI between Sri Lanka and Pakistan in Colombo.
Play was held up for half an hour as military personnel and police broke up the fighting and ensured the safety of the players who were rushed to the dressing room.
Once play resumed Pakistan thrashed their rivals by 135 runs to go 2-1 up in 5-match series.
Both teams return to the same venue for the fourth one-dayer on Wednesday.