Germanwings crash victims' families reject compensation offer
Comments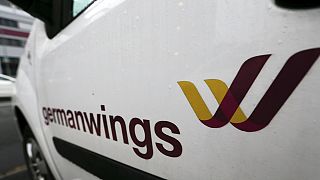 Several relatives of those killed in the Germanwings crash have rejected an offer from the airline of 25,000 euros compensation for their suffering and loss.
One of the lawyer's representing the victims families, Christof Wellens, said he had notified the German carrier's parent company Lufthansa that the offer was inadequate.
"With the one-sided actions by Lufthansa and Germanwings you achieve nothing. There must be cooperation with the relatives and there are international standards. There were aircraft accidents in other countries, such as Air France's Concorde or even other airplanes that crashed. There you can measure it and you feel treated unfairly, when it's been measured differently to other disasters."
Another lawyer representing the 34 families said they were seeking a six-figure sum and that scope of those eligible for compensation should be widened.
Lufthansa has offered a payment of 25,000 euros, plus 10,000 euros for each immediate next of kin. This is on top of a 50,000 euros payment made to families immediately after the crash to cover any material costs.
The March crash killed 150 people, including the pilot, who prosecutors say deliberately downed the plane.