Formula 1 driver Jules Bianchi dies in France
Comments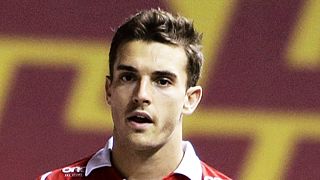 French Formula 1 driver Jules Bianchi has died, nine months after suffering severe head injuries in a crash at the 2014 Japanese Grand Prix. He was 25-years-old.
Bianchi had been in a come since the accident at Suzuka in October and passed away at a hospital in Nice, near his family home.
The French driver sustained severe head injuries when his Marussia crashed into a recovery vehicle while it was attempting to remove Adrian Sutil's crashed Sauber.
Bianchi's family said: "Jules fought right to the very end, as he always did, but today his battle came to an end."