Funeral is held of longtime Saudi Foreign Minister Prince Saud al-Faisal
Comments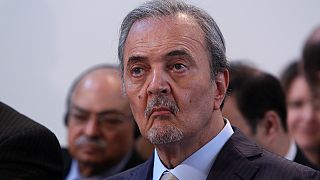 The funeral has taken place in Saudi Arabia of Prince Saud al-Faisal who was the world's longest-serving foreign minister, holding the job for 40 years.
He died on Thursday, just two months after being replaced in the post – although the 75-year-old had retained an influential position in Saudi foreign policy circles.
Prince Saud al-Faisal, longtime Saudi foreign minister, iies at 75 http://t.co/L1iXDXjGSvpic.twitter.com/8EBNZLHsGW

— New York Times World (@nytimesworld) 9 Juillet 2015
He was replaced on April 29 by Adel al-Jubeir, the then-ambassador to Washington.