Russia warns of the deadly dangers when taking a selfie
Comments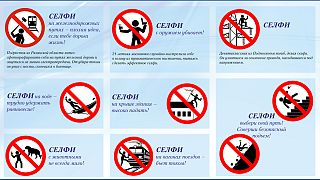 Russia's interior ministry has launched a campaign to warn people of the dangers of taking selfies.
The country has suffered a spate of accidents with people taking self-portraits in less-than-ideal conditions.
"We have noticed that the number of accidents involving amateur photographic self-portraits is steadily rising," said Elena Alexeyeva, a Russian Interior Minister spokesperson.
The selfie is the viral phenomenon of people taking pictures of themselves and even world leaders have got in on the act, such as Dmitry Medvedev, the prime minister.
Russian Prime Minister Medvedev takes a selfie
She added that everyone should bear in mind that the race to take that special picture can lead to death and your last photo in extreme conditions could be posthumous.
A 21-year-old Muscovite was accidentally shot while she was taking a picture with a pistol in the hand. Despite taking a bullet to the head she survived.
Two men in the Urals died in January while taking a selfie of themselves holding a grenade with the pin pulled out. The mobile phone survived to tell the tale of the mishap.
Meanwhile in May a teenager in the Ryazan region attempted to photograph himself as he climbed a railway bridge but fatally came into contact with live electrical wires.
Alexeyeva added that there have been hundreds of such incidents since the beginning of the year. Recently a statue of Lenin was destroyed by a man while attempting to take a selfie
The campaign uses leaflets, videos and tips on the Russian Ministry of Interior website. It was inspired by road signs, with people holding a pole in hand while venturing onto a track or on the roof of a house.
All leaflets about how to avoid death or injury while taking a selfie can be found here
A cool selfie can cost you your life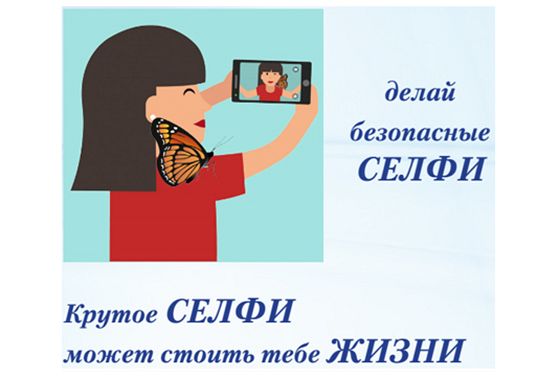 A selfie with a weapon kills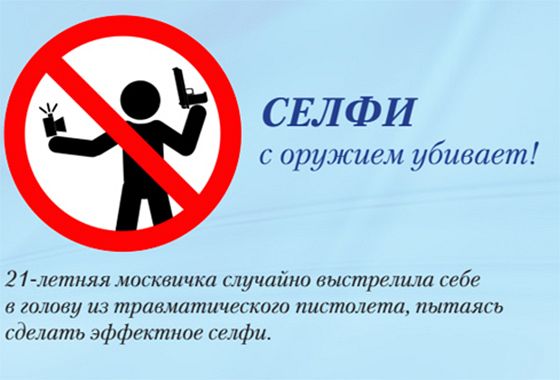 A selfie on the roof can mean a big fall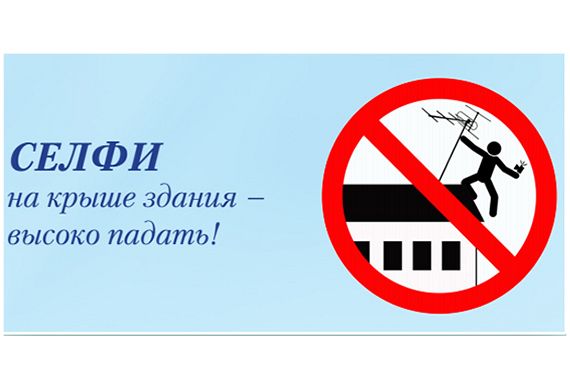 A selfie near high voltage electricity lines is not worth the bother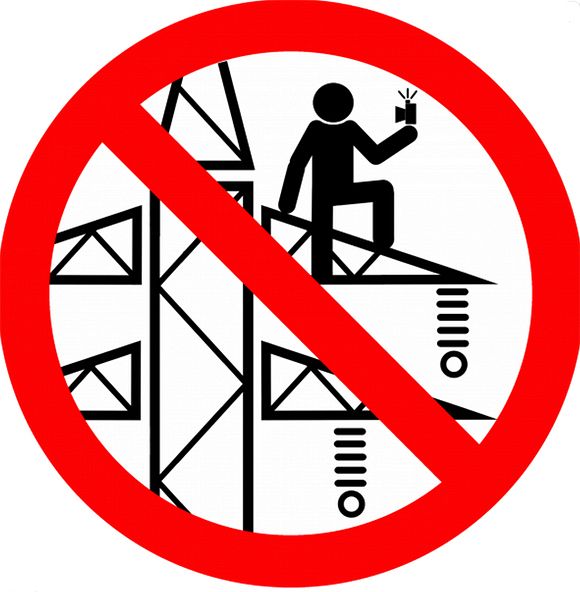 A selfie on railway tracks is a bad idea if you value your life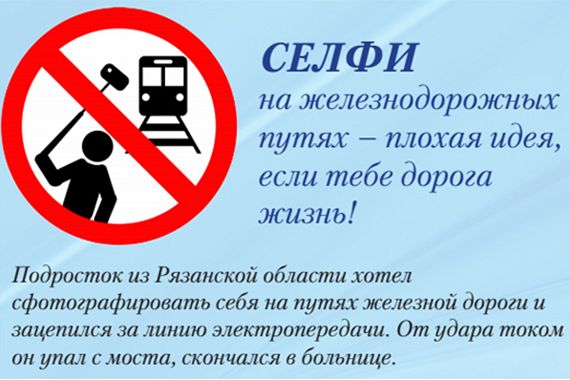 A selfie in front of an approaching train can risk electrocution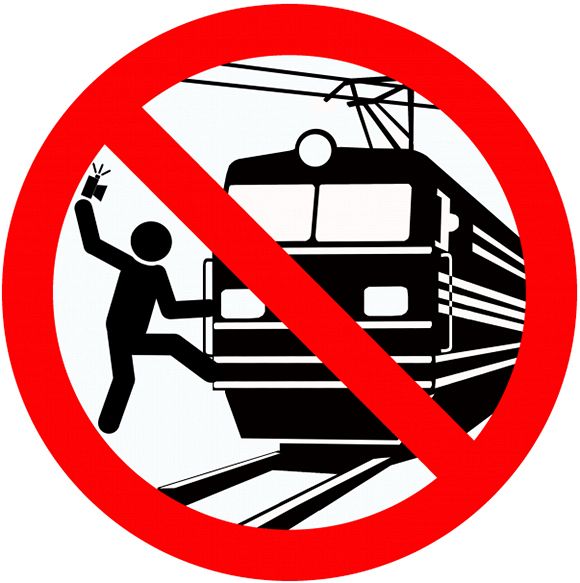 A selfie with animals is not always cute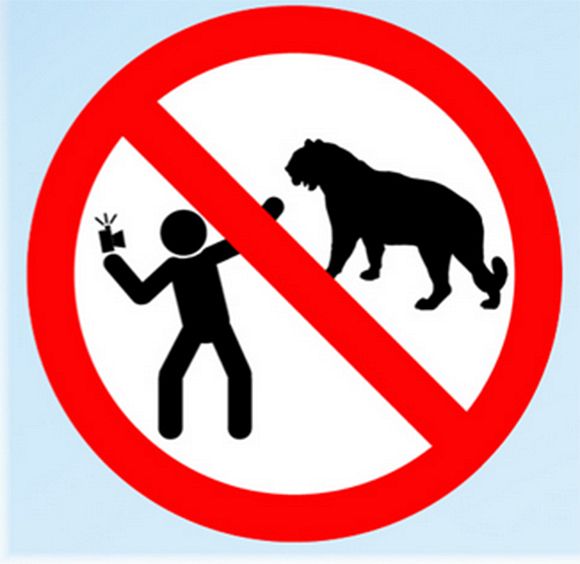 Choose your good path for your selfie. Climb with care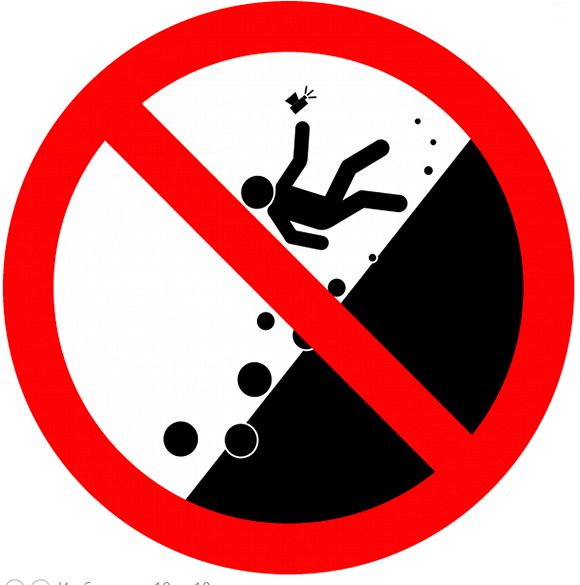 A selfie while driving makes your life shorter