UK: Former MP to face trial over child sex abuse allegations
Comments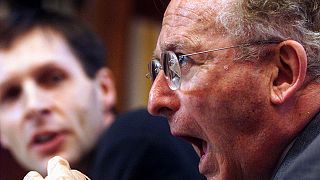 A former British politician will face justice over claims he sexually-abuse nine children, it's emerged.
Greville Janner will face criminal proceedings over allegations of historical child sex abuse, dating back to the 1970s and 1980s.
Lord Janner, a former MP who also sat in the House of Lords, has denied any wrongdoing.
Britain's top prosecutor Alison Saunders originally said the peer, 86, could not be charged because he was suffering from dementia.
But Ms Saunders has today (Monday, June 29) performed a U-turn after an independent review of the case.
She said: "I have always said that in my view this was an extremely difficult and borderline case because of the strong arguments on both sides."
Solicitor Liz Dux, who represents some of the alleged victims, told the BBC: "They are absolutely delighted.
"This is all they ever wanted: to be heard in court for the facts to be established. They had begun to lose all faith in the British legal system and this decision has done much to restore it, they feel they have been totally vindicated."