Sightseeing plane crash in Alaska kills nine people
Comments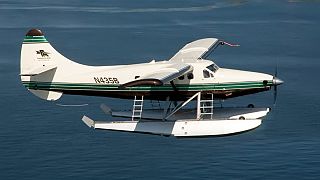 A cruise ship excursion plane has crashed in Alaska killing all nine people on board.
Search teams found the wreckage of the DeHavilland Otter aircraft on a cliff face about 240 metres above Ella Lake.
Rescue teams were unable to get close to the crash site before bad weather forced a break in the operation.
"The initial rescue crew that went in had a very tough time because of the terrain," said the head of the Alaska office of the National Transportation Safety Board Clint Johnson. "It's a very steep, mountainous area and weather conditions caused them to stand down."
Investigators say it is too soon to be able to identify the cause of the accident, or even to say if the plane had flown into the cliff.