Still no deal - talks to avoid a Greek debt default resume in Brussels
Comments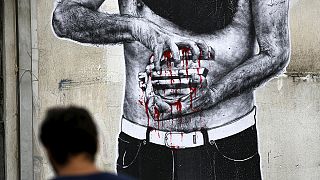 Talks between Greece and its main lenders resume this morning after yesterday's Eurogroup negotiations wrapped without any formal agreement to avert a Greek debt default.
Prime Minister Alexis Tsipras has been accused by eurozone finance ministers of refusing to compromise despite a deadline next week that could put Greece on a path out of the single currency bloc.
"It's always important to keep the process going for political reasons and also to be quite honest to show the outside world that we are serious in trying to achieve a deal. It's of course going down to the wire but I don't see it as a waste of time," said Finland's Finance Minister Alexander Stubb.
With an EU summit underway today, eurozone finance ministers wait to approve a deal if Greece's main creditors are convinced Athens can balance its books.
Sources close to the talks said there were big gaps between Greece and the IMF, ECB and the European Commission on taxes, pensions and labour reforms.
Greece has not managed to get what it wanted, proposals on the restructuring of its debt.
Athens must repay the IMF a 1.6 billion euro loan by June 30.
Reporting for euronews from Brussels, Efi Koutsokosta said :
"Harsh and brutal are believed to be the new demands made by the institutions. Greek proposals at first were enough to fuel a good atmosphere. But now the institutions are asking for more. The talks are reaching the climax as the deadline of June 30 looms when the extension of the current program expires."