Japan appoint first Olympic minister
Comments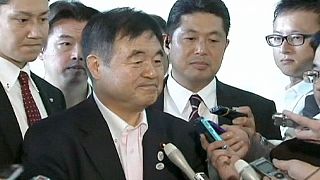 Toshiaki Endo has been appointed as Japan's first Olympic minister.
Top of the agenda for the 65-year-old is to guide the country through preparations for the 2020 Summer Games.
The cabinet post was created only last month.
After receiving his appointment papers from Prime Minister Shinzo Abe, Endo said: ''It will be the biggest event globally, and it is a significant event for Japan, so I will be responsible and carry this out."
Among many tasks that lie ahead for him, Endo will have to decide on the final design and funding of the controversial new National Stadium.
Initial estimates placed the cost of the build at the equivalent of 98 million euros but that has now soared to 217 million euros prompting officials to rethink the blueprints.