NSA "spied" on three French presidents - WikiLeaks
Comments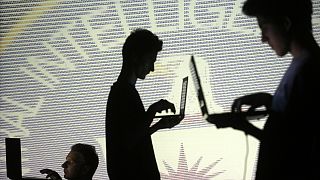 France media is awash with revelations that the United States's National Security Agency (NSA) spied on three French presidents for a period of six years.
According to WikiLeaks , the communications of Presidents Chirac, Sarkozy and Hollande were all kept under surveillance between the years of 2006 until 2012.
The documents allegedly obtained by the controversial whistleblower are said to show that Sarkozy considered restarting Israeli-Palestinian peace talks without US involvement and Hollande feared a Greek eurozone exit three years ago.
These latest revelations regarding spying among allied Western counties come after it emerged that the NSA had spied on Germany at one point.
WikiLeaks publishes top secret NSA briefs showing US spied on France http://t.co/JwVuIcg91D

— Soni Len (@Soni_Len) June 23, 2015
WikiLeaks founder Julian Assange said in a statement "The French people have a right to know their elected government is subject to hostile surveillance".
The US has responded by saying it never comments on unverified documents .
President Hollande has called a special meeting of the France's defence committee on Wednesday. (June 24)
Last week, WikiLeaks published more than 60,000 diplomatic cables from Saudi Arabia and said on its website it would release half a million more in coming weeks.