'Le snooping': WikiLeaks claim US spied on 3 French presidents
Comments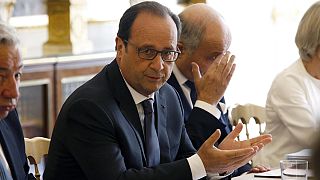 French President François Hollande has said his country "will not tolerate" any acts which threaten the security of France.
The president issued the statement following a meeting with France's top security officials after WikiLeaks revealed that the US spied on Presidents Hollande, Nicolas Sarkozy and Jacques Chirac.
WikiLeaks: NSA spied on French presidents http://t.co/zxB5Hvm82R

— Reuters UK (@ReutersUK) June 24, 2015
The documents, published in the left-leaning newspaper Liberation and the website Mediapart, include officials involved in frank discussions on relations with Germany and the Greek debt crisis.
French Foreign Minister Laurent Fabius
has summoned the US ambassador to France, Jane Hartley, to clarify the situation.
The release comes as the French parliament debates a bill to introduce new wide-ranging surveillance powers to counter terrorism.