Dutch court orders Netherlands to cut carbon emissions faster
Comments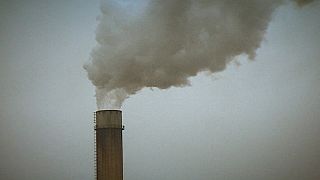 A Dutch court has ordered its own government to reduce greenhouse gas emissions at a faster rate than it's planning to do.
A judge in The Hague said that by 2020, Dutch emissions had to be 25 percent lower than 1990 levels.
The government plans cuts of only 14-17 percent.
There were cheers at the decision from campaigners who had brought the action on behalf of hundreds of Dutch citizens.
The case is said to be the world's first climate liability suit.
The low-lying Netherlands is particularly vulnerable to rising sea levels.
The ruling said the country had to take a lead and could not hide behind arguments that an international response was needed.
But it is not clear how the decision will be enforced and the government can appeal.
The EU has set a reduction target of 40 percent in carbon emissions by 2030.
A major global conference on climate change is due to take place later this year in Paris.