Rapper P. Diddy arrested after 'gym weight attack'
Comments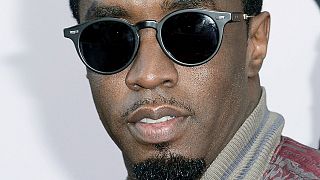 Sean Combs, better known as rapper P. Diddy, has been arrested and charged with assault with a deadly weapon after an incident involving a gym weight at the University of California.
Combs, 45, was held at the west Los Angeles college campus, UCLA's campus police UCPD said in a statement. The weapon in question was a kettleball – a weight with a handle attached. No one was injured.
The rapper was released late on Monday night after posting bail.
Celebrity website TMZ.com, citing unidentified sources, said Combs was involved in an argument with a football team coach at the campus' athletic facility. The rapper's son, Justin Combs, is on the college football team on a scholarship.
"This is an unfortunate incident for all parties involved. While UCPD continues to review this matter, we will let the legal process run its course and refrain from further comment at this time," Jim Mora, UCLA's football coach, said in a statement.
Representatives for the rapper did not immediately respond to requests for comment.
Combs, also known as P. Diddy and Puff Daddy, is a hip hop artist, actor, entrepreneur and founder of Bad Boy Records. As of 2014, Forbes magazine listed his earnings at $60 million.