Pakistan heatwave claims more victims
Comments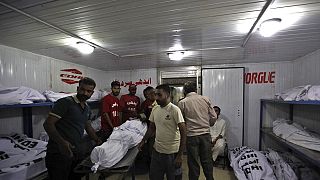 Dozens of people have died in the Pakistani city of Karachi over the weekend due to heatstroke.
Over 700 others had to be admitted to hospital for dehydration.
Temperatures hit 45 degrees Celsius on Saturday.
At least 85 people have died so far, with older people being the majority of the victims.
Weather reports suggest the heatwave is set to continue gripping the city for another few days.