Apple Music backs down for Taylor Swift
Comments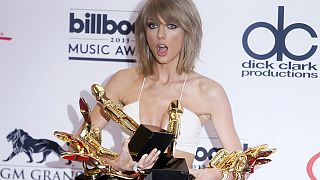 In terms of policy u-turns, this is a big one.
Apple has reversed its decision not to pay royalties to recording artists during the three month free trial period of its new streaming service, Apple Music.
The news came in a tweet from Apple's Senior Vice President, Eddy Cue. The decision comes after the singer Taylor Swift refused to let Apple stream her album 1989.
In an open letter, Swift likened the free deal to being expected to work for nothing. The singer pulled her entire back catalogue from Spotify last November for the same reason.
Campaigners are applauding the decision and calling for more to be done to protect artists' rights.