No deal on Greek debt eurozone leaders schedule crisis summit for Monday
Comments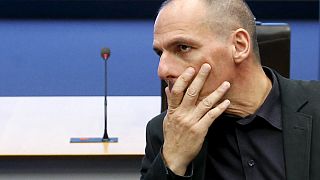 It comes as no surprise that the meeting of European finance ministers has ended with no solution to the Greek debt problem.
Eurozone leaders are to meet for a crisis summit in Brussels on Monday.
In the closing news conference IMF chief Christine Lagarde took a swipe at the Greek a negotiating team:"The institutions have put together some very sensible proposals that are a clear easing from whatever was previously considered. And we are waiting… The key emergency in my view is to restore a dialogue with adults in the room."
#Eurogroup starts with talk of Greek default. #Greece - https://t.co/freXJP6KNZ

— EUobserver (@euobs) June 18, 2015
The Greek finance minister Yanis Varoufakis said he came to the meeting with a new and innovative proposal to reassure creditors:"We recognise that there is a problem of trust within the Eurogroup. In order to overcome it in today's meeting we, we put on the table a radical proposal. We proposed that there should be an automated hard deficit brake that without consultation in parliament, will be activated when the fiscal council shows that the Greek budget will go into primary deficit."
Greece's Proposals to End the Crisis: Tabled at today's Eurogroup, as related also in the subsequent Press Conference http://t.co/ssI8SedENF

— Yanis Varoufakis (@yanisvaroufakis) June 18, 2015
He added that Athens and its creditors are close to a deal on fiscal targets, the gap a mere 0.5%.
"That is too small a difference to justify this dangerous impasse," he said.