Denmark votes in elections too close to call
Comments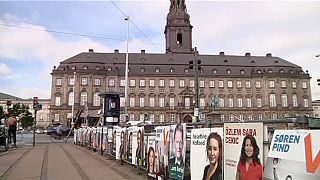 Danes are heading to the polls on Thursday in an election expected to go down to the wire.
Ever since declaring elections last month, Prime Minister Helle Thorning-Schmidt has clawed back support for her centre-left coalition as the country's financial outlook improves.
However, pundits say the result is too close to call with centre-right opposition led by ex-prime minister Lars Lokke Rasmussen honing in on the thorny issue of welfare, but immigration has also become a decisive point in the campaign.
"The immigration issue wasn't part of the agenda in the first week (of the election)," explained Professor Kasper Hansen, from the University of Copenhagen. "In the second week, when the 'red' (left wing) present government was looking like it was going to win, the liberals played that card, and said that 'Now we have to talk about it.' And the agenda changed, and actually the majority changed again. So it seems like if you play this immigration/crime issue, you will tend to have a 'blue' (right wing) government rather than a 'red' (one)."
With no clear frontrunner analysts believe that those in Greenland and the Faroe Islands will cast the deciding votes but in the country of consensus politics, the result merely signals the beginning of horse-trading to form a ruling coalition.