Radioactive waste repository opens in Chernobyl exclusion zone
Comments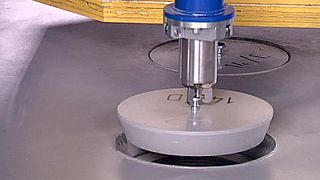 A new central repository for radioactive waste has opened in the Chernobyl exclusion zone in Ukraine.
The facility has been funded by the UK and the EU at a cost of some €17.5m.
EU Disburses $20Mln for New Nuclear Waste Repository in Chernobyl: EU has allocated… http://t.co/KPOUU1hsgS#nieuwspic.twitter.com/m91UpgSNOj

— info1440 (@i1440) June 16, 2015
The centre will house thousands of sources of radiation waste, bi-products of construction, engineering and many other industries for up to 50 years.
Authorities say the radioactive waste will be stored in accordance with the international standards for radiation safety and security and will improve the safe handling of unwanted radioactive material from all over Ukraine.