North Korean teenage soldier defects to the South
Comments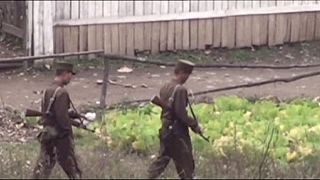 A North Korean soldier has defected to the South via the heavily fortified Demilitarised Zone.
He's thought to be of the lower ranks and in his late teens.
The soldier is said to have crossed on foot and handed himself over to a guardhouse complaining of beatings and poor living conditions.
Inter-Korean tensions have been escalating in recent months as the communist regime tests a submarine-launched ballistic missile and claims to have mastered miniaturizing warheads to mount on delivery vehicles.