Billionaire Donald Trump says he's running for US president
Comments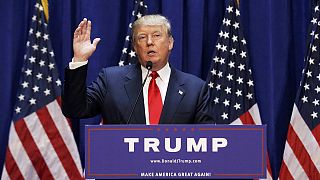 Billionaire businessman Donald Trump is throwing his hat into the ring for next year's US presidential election.
Taking to the podium at Trump Towers in Manhattan, he has announced that he is standing for the Republican nomination.
"Ladies and gentlemen, I am officially running for President of the United States and we are going to make our country great again," Trump told a crowd of cheering supporters.
He added: "I will be the greatest jobs president that God ever created."
It means there are now 12 candidates vying for the Republican nomination. Former Florida governor Jeb Bush announced his bid on Monday.
But with negative ratings, it seems Donald has his work cut out – if he is to trump the other candidates and make it all the way to the White House.
In some surveys, more than 50 percent of Americans say they will never consider voting for him.